Register
Sign Up For Gymnastics & Ninja Core Classes
If your child is new to gymnastics, they need to enroll in a beginner-level class. If your child is a preschooler or you want to register them for a Ninja Core class, sign them up for a class according to their age.
If your child has taken gymnastics before and has some basic skills, check the target skills listed in the class description to see which class will best fit your child.
If you aren't sure which class your child should attend, it's always a better idea to register them for a class below their ability. This will give our staff a chance to review your child's ability and quickly move them up to the next level if necessary.
It's always better to advance a child to a higher skill level class than have to move them down to a lower level class.
How To Register
All classes are once a week on the day and time mentioned below.  Prices are monthly.  You do not have to register for each month of your child's class, as you will automatically be enrolled for the next month unless you opt-out.
Our enrollment works this way to ensure your child always has a reserved spot for their class. If your child begins a class in the middle of the month, their first month will be prorated.
Open Enrollment Policy
A gymnast may join a class at any time throughout the year, provided there are openings, and the age and ability level is appropriate. If your child changes classes during the year, any tuition previously paid will be transferred. We do not charge an extra fee to change classes!
Holiday Closings
The gym will be closed and classes will be canceled on the following holidays:
Labor Day
Thanksgiving Day (including the following weekend)
Christmas Break
Easter Weekend
Memorial Day
Independence Day
Weather-Related & Emergency Closings
Classes are rarely canceled due to weather conditions. If we do cancel class, it will be announced on our Facebook page, website, via email, and via text (if subscribed).
Please remember that we are not affiliated with local schools and do not always follow school closings. You may also call our office for information. There are no refunds or credits for weather-related closures.
Our Classes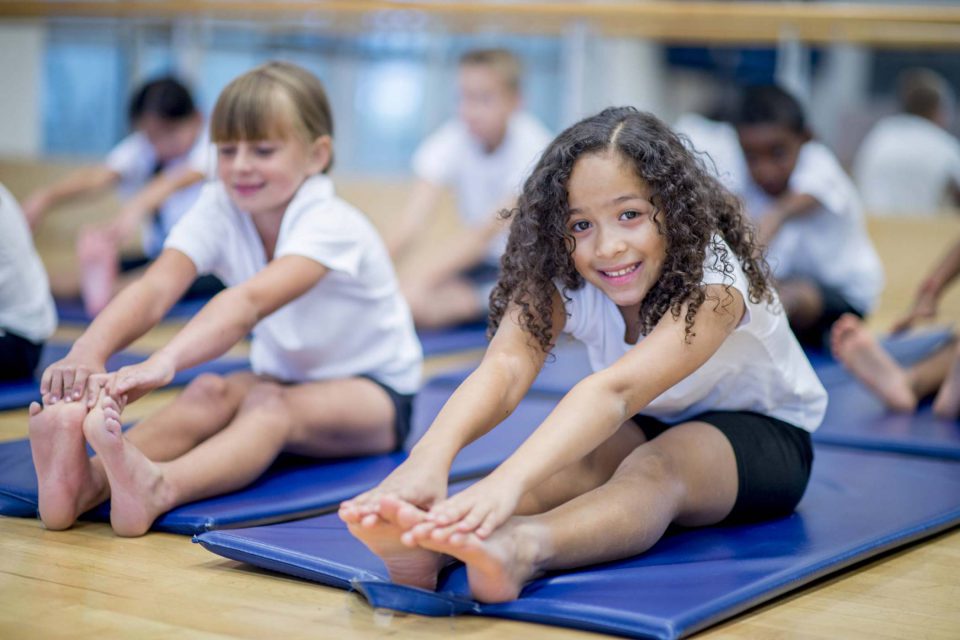 Preschool Gymnastics
Our Preschool Gymnastics Classes are age-based. Preschoolers who complete the Preschool Age Curriculum will be invited to join an Advanced Preschool Class upon recommendation of the coaching staff.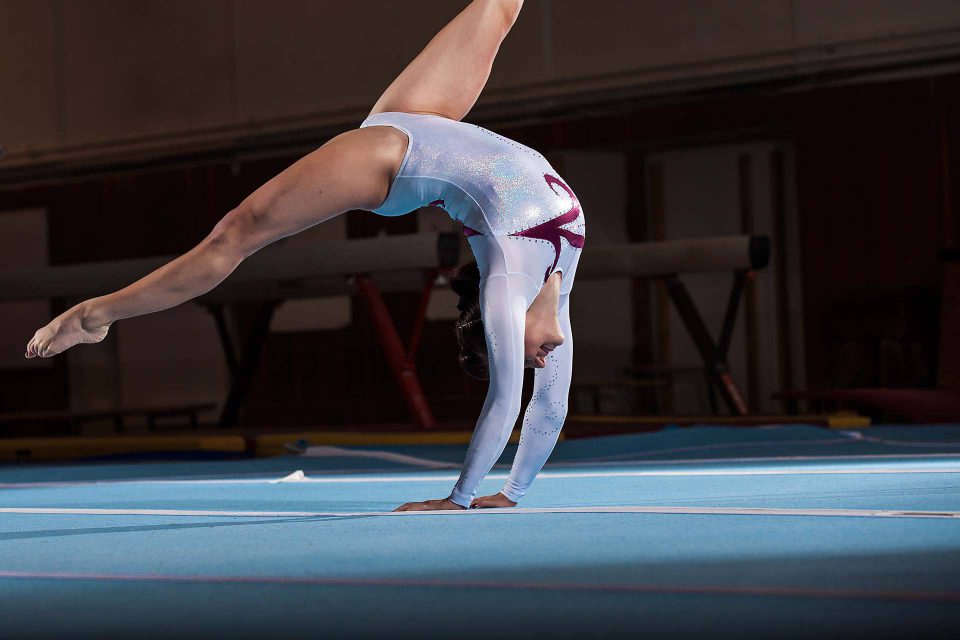 Girls Gymnastics
Your child will be placed in a girls gymnastics class based on their skill level and abilities. Coaches will regularly evaluate their progress to determine when to move them to the next level. Every girls gymnastics class, regardless of ability level, includes routines for uneven bars, balance beam, vault, and floor exercise.
Beginner Level - Ages 6+
Intermediate Level - Ages 6+
Advanced Level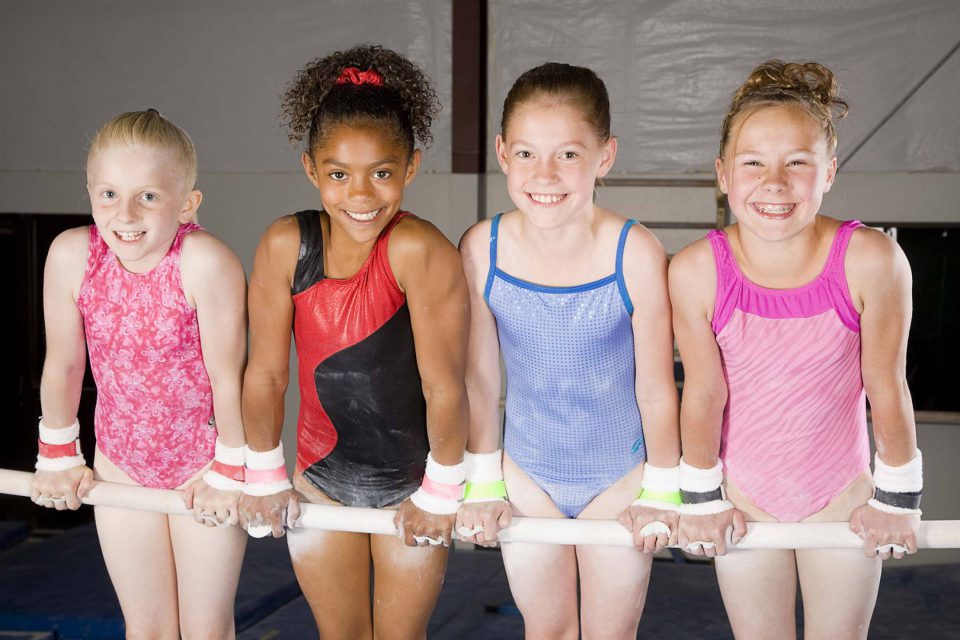 Co-Ed Tumbling
Our co-ed tumbling classes focus on improving floor exercise and trampoline skills. Students also work on building the strength and flexibility skills necessary to achieve difficult tumbling elements.
Beginning Back Handsprings
Back Handspring Plus
Advanced Tumbling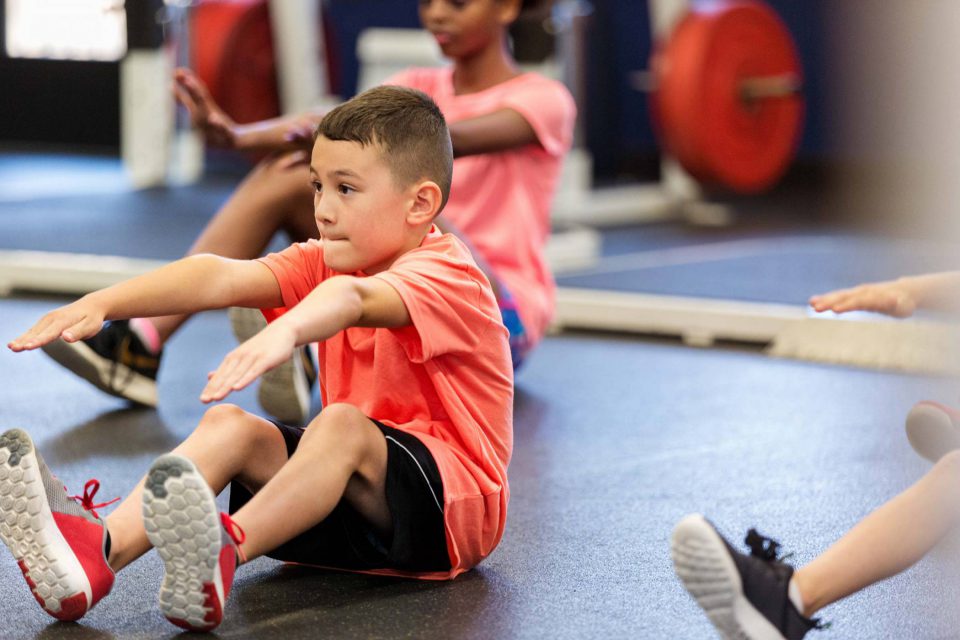 Mini Ninjas
Mini Ninjas class is designed for boys ages 4 – 6. This program will prepare your child to advance into more challenging classes by introducing beginner Ninja Core skills.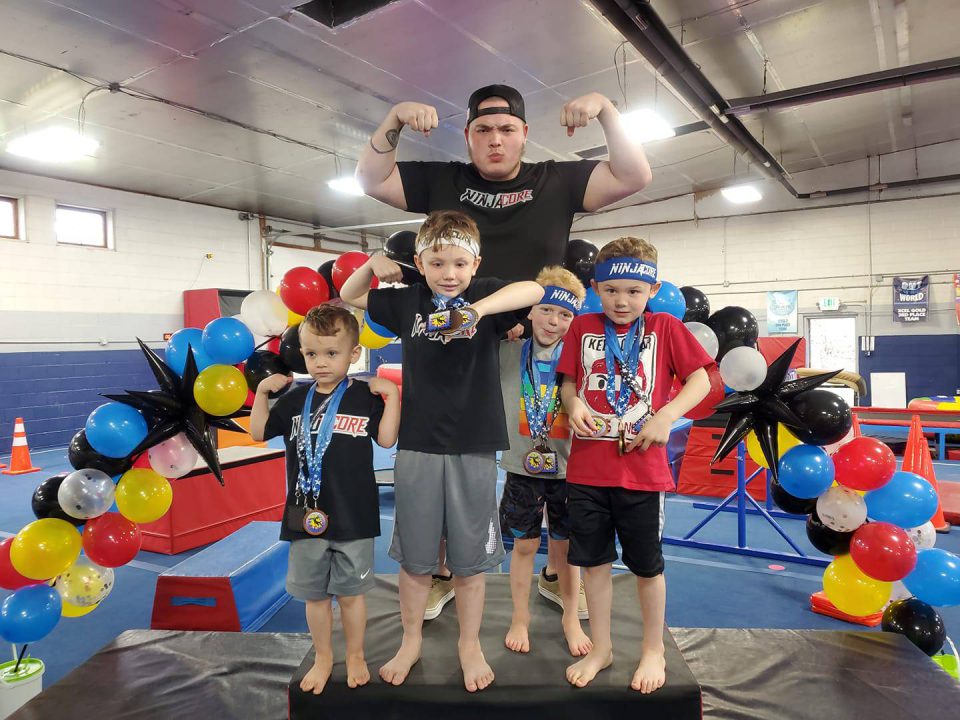 Ninja Core Level 1
Ninja Core Level 1 is for boys ages 6 – 9 and teaches fundamentals that become building blocks for more advanced ninja moves. Unless your child has had previous training in boys gymnastics or another Ninja-style program, all boys ages 6 – 9 will start with Ninja Core Level 1.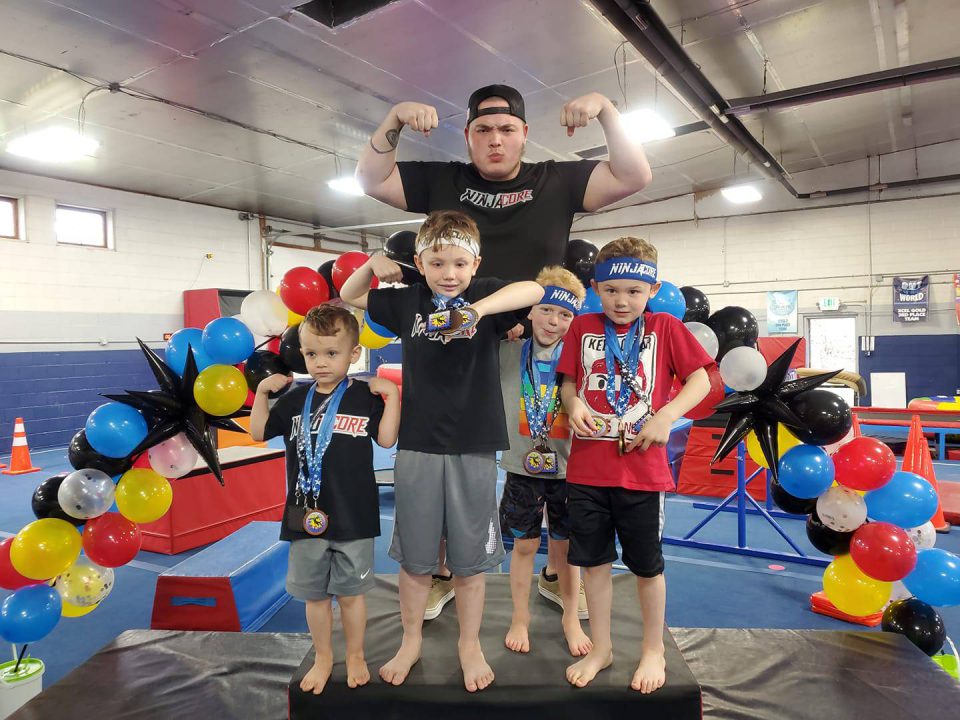 Ninja Core Level 2
Ninja Core Level 2 is for boys who are 9 years and above. Your child will work on similar skills as Ninja Level 1 but at a faster rate and some skills will advance past level 1.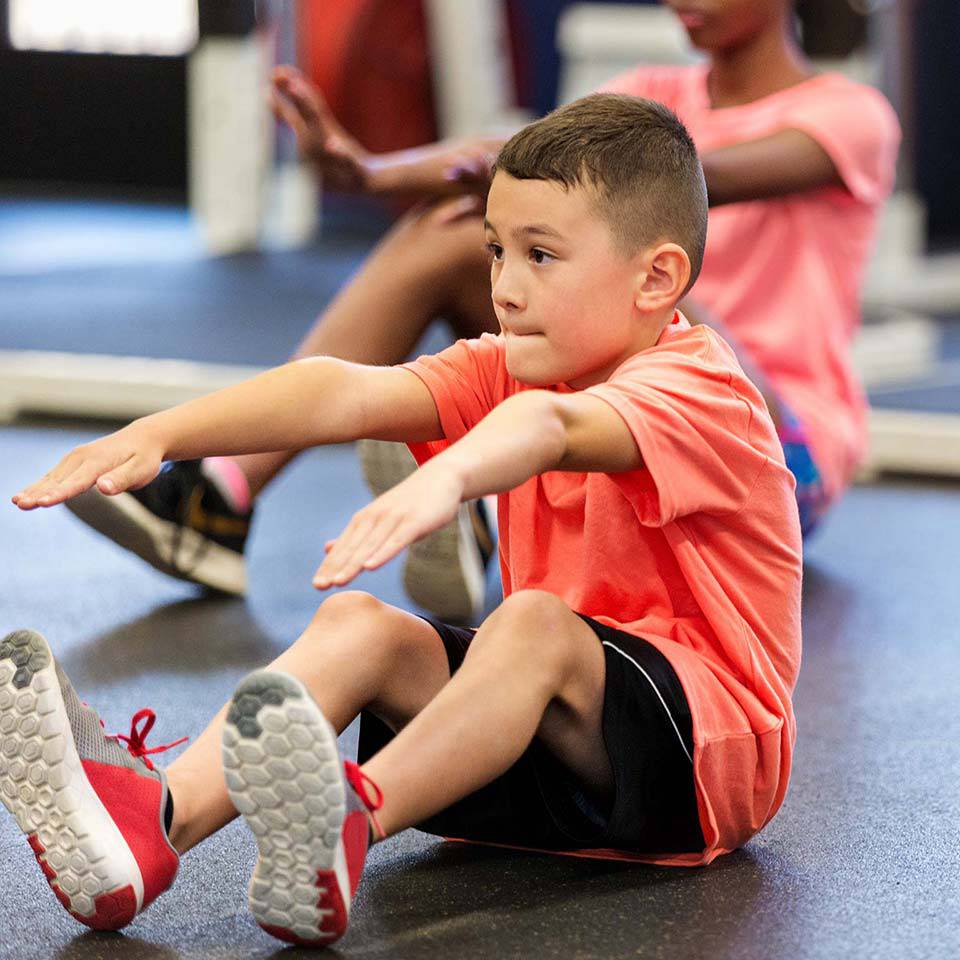 Ninja Core Level 5
Ninja Core Level 5 is for students who have become proficient in required level skills in Level 4.